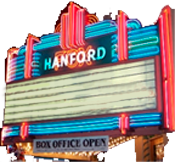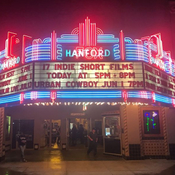 Saturday, March 07, 2020 @ 05:00PM
$10 General Admission + fees if paying by credit card

Saturday, March 07, 2020 @ 05:00PM
$10 General Admission + fees if paying by credit card
The Hanford Film Festival aims to celebrate the Central Valley's most talented filmmakers by showcasing their work on the silver screen for a captive live audience. The Festival focuses on short films. It welcomes entries from young, developing, student and seasoned filmmakers alike. Entries from Central Valley filmmakers compete against each other and submission for Local Short Films before the Earlybird deadline is FREE!
The Hanford Film Festival also welcomes filmmakers from around the world! All selected entries will compete for Best Director, Best Cinematography, Best Actor, Best Actress and Festival Winner.
All entries for the Hanford Film Festival must be received by January 7, 2020. Entries will be notified of selection status by February 14, 2020. Submissions link: https://filmfreeway.com/HanfordFilmFestival
Ticket holders will experience Early Event Access, Event Photographs, Filmmaker Mixer, Special Local VIP Screening and Access to the upstairs Cabaret Lounge.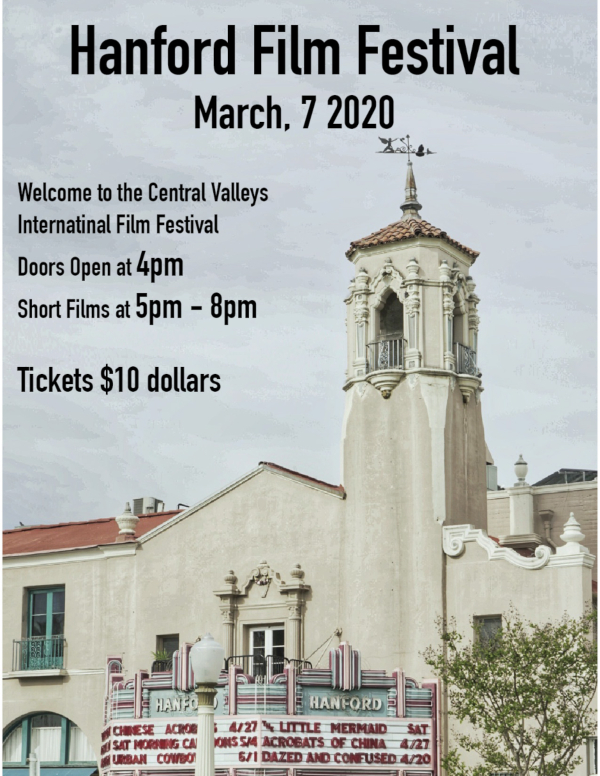 More Info..