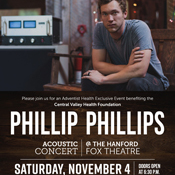 Saturday, November 04, 2017 @ 08:00PM
Rows A-E $153, Rows F-O $78, Rows P-Y $63, Rows Z-ZZ $63, Balcony $78
Saturday, November 04, 2017 @ 08:00PM
Rows A-E $153, Rows F-O $78, Rows P-Y $63, Rows Z-ZZ $63, Balcony $78
Please join us for an Adventist Health Exclusive Event benefiting the Central Valley Health Foundation.
PHILLIP PHILLIPS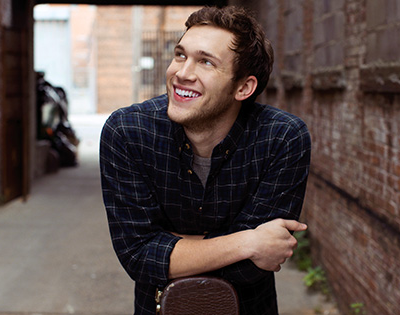 Acoustic Concert @ The Hanford Fox Theatre
Saturday, November 4, Doors Open at 6:30 PM, Concert to start around 8:00 PM
Call to purchase seats in rows Z - ZZ.
For more information please contact Hanna at (559) 537-0090,
Hannah.Falter@ah.org
or visit
CVHFoundation.com
More Info..