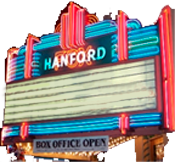 History
Past Shows:
Musical Acts
1st Call Reunion
Aaron Tippin
Aaron Tippin w/ Danni Leigh
Alison Krauss & Union Station**
Alison Kauss & Union Station Feat: Jerry Douglas*
Alison Krauss & Union Station w/ Peter Rowan
Asleep at the Wheelw/ Louie Ortega & The Wild Juans
Asleep at the Wheel: Wendell Miller
The Austin Lounge Lizards
The Avett Brothers w/ Bobby Grunwald
The Avett Brothers w/ The Everybodyfields
The Avett Brothers w/ Magnolia Electric Co.
Bella Fleck
Bella Fleck & The Flecktones**
Bella Fleck's Bluegrass Session w/ Sam Bush, Jerry Douglas, Mark Schatz & Brian Sutton
Blackhawkw/ Chris Curtice
Blood Sweat and Tears w/ David Clayton Thomas
Bob Vaughn
Brad Paisley*
Brian Davis with JJ Brown & Gregor Ross
Brooks & Dunn
Bryan Adams
Butch Hancock
Centro de Folklor
Charlie Daniels Band**
Charlie Daniels Band w/ Modern Vibe
Charlie Musselwhite
Chase Bryant
Chris Cagle w/ The Nate Ryan Band
Christian Batista and Rachel Ann Go
Christian Edition*
Chris LeDoux***
Chris LeDoux, Bunkhouse Band & Smokin Armadillos: The Barn Burner
Chris Thile & Mike Marshall
Christopher Cross
Chris Young w/ Daniel Dentro
Chuck Mangione
Clint Black w/ by Laura Bryna
Collin Raye****
Confederate Railroad*
Craig Morgan w/ Slick Billy
Dan Seals**
Darryl Worley*
Dave Mason
David Allan Coe w/ Wilie D.
David Frizzell /w Bobby Seals
The David Grisman Bluegrass Experience**
David Grisman Quintet
David & The Giants w/ Jennifer Brantley
Delbert McClinton
Dennis Agajanian
The Derailers w/ Poor Man's Poison
Dessert Rose Band w/ Mary Chapin Carpenter
Diamond Rio
Diana Krall
Dierks Bently
Dixie Chicks*
Don Edwards
Don McLean
Don Walser
Don Williams w/ Wendell Miller
Don Williams w/ Mike Reed
Doug Stone****
Doug Stone w/ Jack Clayton
The Drifters
Dwight Yoakam*
Easton Corbin
Eddie Hill
Eddie Raven
Exile
Four Play w/ Steve Oliver
Gilmour Floyd
Glen Campbell
Glenn Miller Orchestra
George Jones***
George Strait***
George Thorogood & The Destroyers w/ A. C. Myles
Glen Yarbrough
Gordon Lightfoot***
The Grascals w/ Nathan McEuen
Hal Ketchum
Hot Club of Cowtown* w/ Tim Mattos
In The Mood
Jackson Browne***
Jaimy O'Neal w/ Christy Sutherland
James Cotton
Jamey Johnson w/ Randy Houser
Jason Aldean w/ Modern Vibe
Jo Dee Messina
Joe Diffie*****
Joe Stampley
John Anderson
John Anderson w/ Dixie Chicks**
John Berry***
John Conlee
John Conlee w/ Ace High*
John Denver
John Hyatt
John McEuen
John McEuen & Sons w/ Poor Man's Poison
John McEuen & String Wizards*
John McEuen & String Wizards w/ Jimmy Ibbotson & The Del McCoury Band
John McEuen & String Wizards w/ Jimmy Ibbotson, Laurie Lewis & Sandip Burman
John McEuen & String Wizards w/ Kathy Kallick, Chris Hillman, Peter Rowan, Tom Bell & Kenny Sultan
John McEuen & String Wizards w/ Vassar Clements, Leon Russel & The Laurel Canyon
John McEuen & String Wizards w/ The Waybacks and Hot Club of Cowtown
John Prine
John Prine w/ Jack Elliott
John Prine w/ Mary Gauthier
John Prine w/ Todd Snyder
Johnny Cash***
James Garner
Joni Morris' Tribute to Patsy Cline
Josh Gracin w/ Nate Pierce
Josh Turner
Jose Feliciano**
Junior Brown**
Harry Mancini
Kenny Rogers
Kim Wilson
Kings Symphony Orchestra**
Kings Symphony Orchestra w/ California Opera Association
Larry Stewart
LeAnn Rimes w/ Gloriana
Lee Ann Womack w/ Randy Deaver & Crossfire
Lee Greenwood w/ Chris Curtis
LeeRoy Parnell*
Leftover Salmon
Lonestarw/ The Kinleys
Lorrie Morgan w/ Chris Curtice
Luke Torres & The Dead Ringer Band, Darren Carter, Toogie, Mowtown & More
Lyle Lovett
Lyle Lovett & His Large Band
The Magnificent Pipes of Hanford, w/ Jim Spaun on the Mighty Wurlitzer Theatre Pipe Organ
Mark Chesnutt***
Mark Chesnutt, David Lee Murphy & Gary Allan
Mark Chesnutt, Gary Allan, Chely Wright & Keith Harling
Mark Collie*
Mark Wills
Marshal Tucker Band
Martina McBride
Marty Stuart***
Marty Stuart w/ Bunkhouse Band
Mary Chapin Carpenter
Matt Brouwer
The Mavericks
Mavericks w/ Junior Brown
McBride & The Ride
Mel Tillis
Merle Haggard & The Fabulous Superlatives
Merle Haggard & The Strangers***
Merle Haggard & The Strangers w/ Branded Heart
Merle Haggard & The Strangers w/ Tim Mattos
Metalachi
Midnight Wine and Whiskey Row
Michael Martin Murphy
Michael Martin Murphy w/ Sourdough Slim
Miranda Lambert
Miss Joey Albert
Neal McCoy*****
Nickle Creek****
Nickle Creek w/ Derek Hughes
Nickle Creek w/ Kathleen Edwards
The Oak Ridge Boys***
Pam Tillis****
Parmalee
Pat Benatar
Pat Travers
Patty Loveless
Patty Loveless w/ Restless Heart
Paul Roberts, British Organist
Pete Yorn
Peter Rowan
Phil Vassar w/ Jennifer Hanson
Phillip Phillips
Pink Martini
Poor Man's Poison w/ Motel Drive & Jason Love
Radney Foster
Ray Price**
Ray Price w/ Wendell Miller
Rachel Alejandro & Geneva Cruz
Randy Houser
Randy Sharp
Randy Sharp & Restless Heart
Randy Sharp & Exile
Restless Heart
Rick Derringer*
Ricky Skaggs & Kentucky Thunder*
Ricky Van Shelton w/ Modern Vibe
Riders in the Sky**********
Riders in the Sky w/ Belinda Gail
Riders in the Sky w/ Chelsea Williams
Riders in the Sky w/ Jerry Hall & Trick Shot
Riders in the Sky w/ Sourdough Slim*
Riders in the Sky & Hot Club of Cowtown
Rippingtons
Rhonda Vincent & The Rage
Rob Crosby
Robert Earl Keen*
Robert Earl Keen w/ Hayes Carll
Ron Thompson
Roy Clark
Russian Money
Sammy Kershaw*
Sara Evans w/ Chris Curtice
Sandi Patty*
Seth Ennis
Shenandoah
Sheryn Regis w/ Kit Kat, Ramond Manalo & Makisig
Sons of the San Joaquin
Sons of the San Joaquin w/ Pat the Hat
Steve Wariner*
Steve Wariner w/ Slim Chance
Suzy Bogguss & Hal Ketchum
Straight No Chaser
Tanya Tucker & Mark Collie
Tempest & Wicked Tinkers**
Terra Bella
Terri Clark*
Tish Hinojosa
Toby Keith
Tommy Castro & Coco Montoya
The Tommy Castro Band, Kenny Neil & Magic Dick
Tony Oliveira, Bobby Seals
Tony Rice & Peter Rowan Quartet
Trace Adkins**
Tracy Byrd*
Tracy Byrd w/ Brandon Silveira
Tracy Byrd w/ Randy Deaver & Crossfire
Tracy Lawrence
Travis Tritt
Trent Harmon
Trisha Yearwood
Ty Herndon*
Ty Herndon & Lee Roy Parnell
Tyler Farr
Vince Gill***
Vince Gill & Band
Vince Gill & Band w/ Gary Mule Deer
Wade Hayes
Waylon Jennings**
William Michael Morgan
Willie Nelson & Family*
Wynonna
Zzah w/ Mia Sharp
Dances and Plays
A Christmas Carol
Anne Frank (Live Play for Children)
Beauty and the Beast*
Chinese Golden Dragon Acrobats*
Cinderella
Ellis Island
Little Bear & The Enchanted Forest
Moscow Ballet's Great Russia Nutcracker****
The Nutcracker (Presented by Bethel Ballet Academy)*
Tom Sawyer
Wizard of Oz (Live Play)*
Comedic Acts
Anjelah Johnson
Bill Cosby
Bill Engvall
Bill Engvall w/ Pat the Hat
Bob Hope
Brian Reagan*
Brian Reagan w/ Dennis Regan
Carlos Mencia
Gabriel Iglesias*
Greg Hahn
George Lopez******
Jeff Dunham*
Jeff Garcia
Kathy Griffen**
Larry the Cable Guy
Lilly Tomlin
Red Skelton
Rodney Carrington**
Ron White
Ron White w/ Ray Raymundo
A small history of early theatre palaces in the United States which includes the Historic Hanford Fox Theatre, one of the few remaining still in operation and fully restored to its 1929 elegance.
No buildings in America have been, collectively, as audaciously romantic, blatantly derivative, and wonderfully original as the movie palaces. The majority of these palaces were built during the years between World War I and the Great Depression. Nationwide, even the smallest towns could boast regally outfitted movie houses. The theaters ranged in style from bewilderingly eclectic to near-perfect replicas of the finest royal palaces of Europe and the Orient. The patrons were not always aware of the decorations' origins, but they flocked to see whatever spectacular arrangements the palaces architects dreamed up.
Moviegoers in the 30's and 40's were able to witness happenings from all over the world. Lacking the immediacy of television and radio in it's infancy, the significance of the movie palace is difficult to appreciate. More than just the primary source of entertainment, the theaters were the local gathering spots, the centers of downtown night life. Integrating all classes and levels of society. The movies provided a release for the increasing pressures of a world growing more hectic by the day. A ticket to a show was a passport to lives and cultures otherwise beyond reach. No form of entertainment had ever been as accessible or as popular.
The opening of a new movie theatre in town was cause for public celebration, with all the hoopla normally reserved for a major movie premiere.
Even in Hanford, front page coverage of the December 1929 Grand Opening of The Fox dominated the Christmas holiday news. Built by William Fox of Fox Theaters in 1929, and one of 900+ across the United States, the Hanford Fox Theatre is designed as an atmospheric theatre. This type of theatre, as opposed to the ornate or art deco style, is designed to create the illusion of being located in a romantic far-off place. The locale is a Spanish courtyard, complete with twinkling stars and crescent moon in a dark night sky. There are tile covered buildings with lighted windows, balconies and turrets, silhouetted and backlighted by the glow of a village beyond. In the shadows rise mountains covered with cypress and palm trees. Greco-Roman columns support the proscenium. Further back are Mediteranian and Spanish renaissance influences, but the over all decor is Mission Revival. Very eclectic, yet appropriate.
Each theatre was required to have a fire-proof screen to separate backstage from the audience. The architects designed them to be painted with a large mural incorporating the theme of the auditorium. The Hanford Theatre's screen depicts a Spanish village with church bell tower, cypress trees, and terra cotta roofed buildings. It is a magnificent oil painting filling the entire stage opening.
The designers of the early theatres included a full stage, dressing rooms, flyand orchestra pit in their plans, because vaudeville was still very much in vogue and movies had not dominated the entertainment scene. Traveling troupes crises-crossed the United States exhibiting their acts for an entertainment starved nation. Then, the genius of the motion picture pioneers developed a frame-lined celluloid film and put pictures into motion. William Fox himself, viewed the moving picture flicks as a passing fad. But the publics interest was caught and their fascination grew. Vaudeville soon shared the stage with the movie screen. Acts such as Laurel and Hardy bowed to curtain calls as they visited the theatres during a premiere of their latest film. A new industry developed rapidly, as people swarmed into the theatres.
The orchestra pits were used to provide space for full orchestras, and later it housed a pipe organ console. The Hanford Fox had these facilities and pipe organ music was a normal form of music appreciation for the audience to enjoy during silent films or intermission music. Orchestra music was used when live stage events occurred.
Just as movies supplanted vaudeville in popularity after World War I, television in everyone's living room reduced box office admissions dramatically after World War II. To cope economically, the movie houses and palaces were torn down, or altered for other uses. Some were twinned or triplexed (the interiors converted to several theatres), thus destroying the priceless architectural designs. This was done to be more competitive with the trend toward multi-screen complexes; the more screens, the better able to contract new films, and the more choice for the public. Smaller movie houses resulted in poor design, smaller screens, and poor sound.
There are some happy endings or more precisely, new beginnings to the story. Many of the old palaces have been reincarnated as homes for a variety of operations. Taking full advantages of the second chance, the proprietors of the restored theatres have thrown open the doors once again to amaze a new generation of spectators and to stir the memories of those who can still recall a time when movies cost a quarter and the theatres alone were worth the price of admission.
54 years after its Grand Opening, tired and about to be divided into shoe box and XXX theatres, this building was purchased by historic preservationist J. Daniel Humason in 1979. Together with his family they reopened the theatre for movies in 1982, soon after the Theatre hosted its first live concert since the old days. The Hanford Fox Theatre awoke from her slumber and entertained once again. The stage continues to exhibit live entertainers. Silent films and movies are still shown during special times, benefits, and film festivals.
The restored 1929 Historic Hanford Fox Theatre, with its 889 seats downstairs, is the largest sloped-floor auditorium in Kings County. The balcony, originally with 350 seats, now has 142 plush rocking chairs and snacks, soft drinks, beer & wine (ages 21 and over) are served. It is appropriately named the Cabaret.
Operating a privately owned theater is a labor of love, time and personal energy. Restoration is an ongoing process, and we enjoy sharing the experiences with others. In order for this theatre to pay its way we feel that commercialism is the servant of preservation, not the other way around. We rent the theatre to private parties, schools, churches, hospitals, charities, business, industrial groups, unions, and governmental organizations alike. We have even been host to weddings in the picturesque auditorium. We are making progress, however we still have a way to go and need the support and concern of many.
The Fox has had quite a colorful background, steeped in American history. It has made a full circle from the 20's vaudeville silent film, early talkiesthroughout the prime years when movies were the center of entertainment. It has survived the transition of TV and the subsequent phase of multi-screensor other adaptive uses. An architectural treasure designed for multiple uses, hosting community and cultural events. Much more can be said about this Fox Theatre, which we leave for you to discover.
We hope you take the time to visit and attend performances and movies at the Historic Hanford Fox Theatre. We welcome your comments ideas and suggestions. Additionally, we look forward to providing you, the guest of the theatre with quality entertainment. Above all, we look forward to seeing and serving you at the Theatre!
* Represents multiple dates by that artist. ex: Artist** means Artist performed here on 3 separate dates